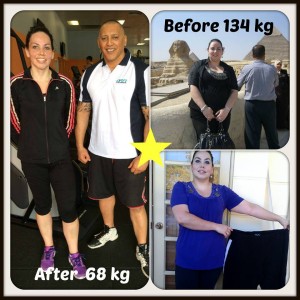 Ora Sports Fitness Personal training is the fastest way to lose weight, with methods personally tailored to your fitness levels that are effective & safe. Your Personal Trainer will adapt the training routines and modify any type of exercise to suit your experience, injuries, goals and likes
By tailoring our Personal Training sessions we ensure training is more enjoyable, but also helps grow your confidence as you quickly begin to see and feel the results of your personalized training session. And the best part of Personal Training is you just show up for the training session and let our experienced & qualified Personal Trainers look after you so you get your results!
Personal Training is ideal for weight loss because:
One on one personal attention from your trainer
Your training routine is specifically designed for you and your goals
It makes your accountable for your results so you can achieve them faster to get you looking great
An opportunity to change your life with support, motivation & passion for fitness
Training is personalised, but typical routines may include:
Circuit-based functional training
Kickboxing
Interval-based cardio training
Personal Training tips and hints:
Always bring a drink bottle and towel to keep hydrated, dry and hygienic.
Try to arrive early to sessions so you can be changed, warmed up and ready to work out as soon as your trainer arrives.
Be honest with your trainer.
Try out Personal Training for free:
When you sign up with Ora Sports Fitness Belmont, WA you can trial our different levels of assistance for free (Group Classes: Kickboxing, TRX, Boot camp), Small Group Personal Training and Personal Training), so you can find out what works best for you.
Enjoy a tour of Ora Sports Fitness in Belmont, WA, receive a FREE fitness consultation & receive a FREE Personal Training workout just for you!